This is an error long that has not been corrected in dev-docs/INSTALL.md or fixed in ./configure. The latter is just a simple edit between Core and Optional dependencies that causes users to complain when not able to run the make command without spending time finding the solution. If the dependencies should stand as they are, then fix the ./configure process not to include libpng-dev and libxft-dev.
If those two packages are considered Optional (no need to be installed but gives an additional feature) and not installed with the Core dependencies, these are the errors when running the make command (in Arch Linux, Fedora, and MX Linux).
If libpng-dev is not installed… "no makefile found. Stop."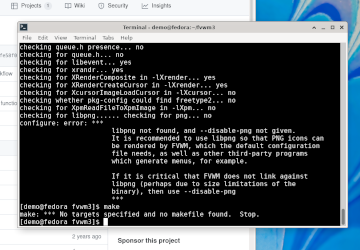 libxft-dev… Makefile:438 all Error 2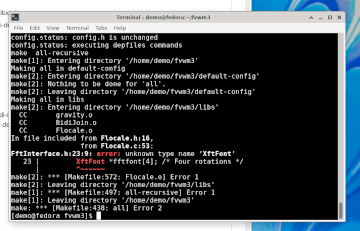 NOTE: Either include them in Core or fix the ./configure.