The concepts I used were minimal clutter and minimal mouse use, without catching the sterile-white or deadly-black themes that often abound

edit*
Following a lot of editing, here are the current pix:
Login screen: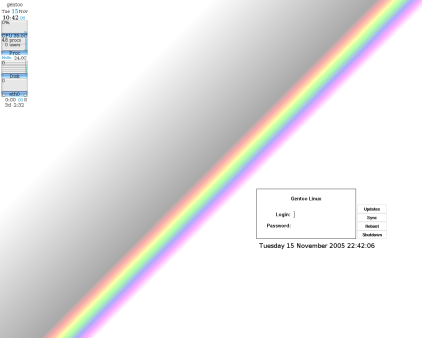 Here's what I see on startup: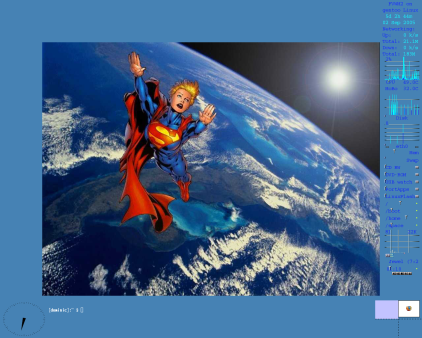 And here's what it looks like with a few windows and menus open: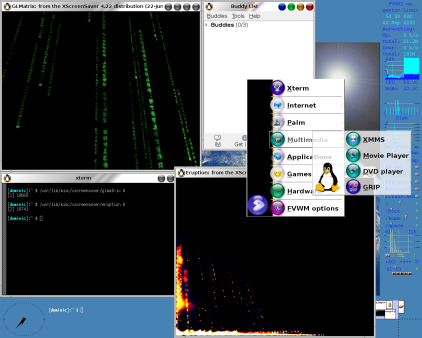 edit
My config file grew so large I split it into several smaller ones for ease-of-use, but if anyone wants it I'll upload them & give a link. . .